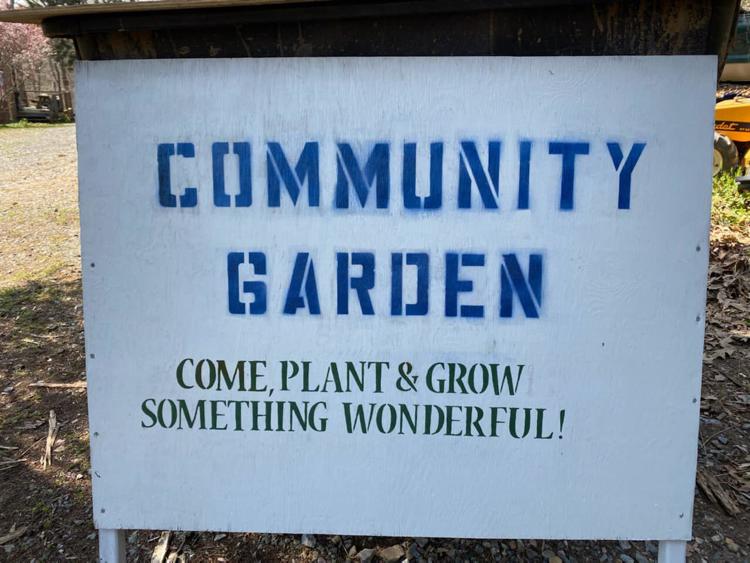 Long-time Louisa resident Andrew Rose isn't sure where the idea came from — it just "struck him one day" to plant a community garden on his family's vacant property.  
"There's a lot of people in the rural area who don't have the space for a garden, or the know-how or the equipment needed to grow vegetables," said Rose. "So I figured I'd make a little space up there [in the vacant field] so people can come and plant for themselves or for other people." 
Rose posted pictures of the community garden on his Facebook page on March 29. Since then, he's had nearly 150 people react to the post or share it with their friends on the social media site. 
Many of those people have reached out to Rose to get involved. Whether it's donating plants or offering their time to maintain the garden, Rose welcomes all the help he can get. 
"I wasn't expecting the big response," said Rose. "But I'm hoping that means folks are really interested in planting some fresh fruits or vegetables or raising a little garden for their family."
"It's also a great way to get kids outside and get their hands dirty," said Rose. "Especially now that many local families are quarantined at home because of the pandemic." 
The  30-by-50 foot community garden is currently a blank slate waiting for people to plant seeds and reap the benefits of Mother Earth's bounty. Rose recently tilled the soil and put everything people need to grow their own food in a shed near the garden, including seeds and hand tools that are free of charge to use in the garden.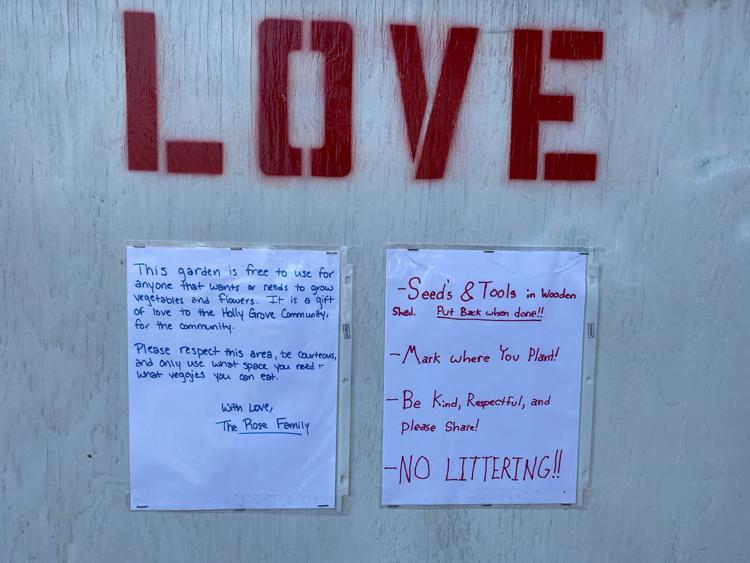 The Rose family asks anyone who uses the garden to be respectful, courteous and only use the space required to grow vegetables they can actually use. Any leftover food will be given to the food pantry at Rose's church, Holly Grove Christian Church. 
The community garden is located in downtown Holly Grove, at the corner of River Bend Drive and Holly Grove Drive. Anyone who would like to get involved or has questions may contact Rose at nrfarmshg@gmail.com.