Instead of a party, one little girl in Louisa got a parade to celebrate her birthday. Friends and family drove from miles away to celebrate her birthday from the curb as their way of practicing social distancing.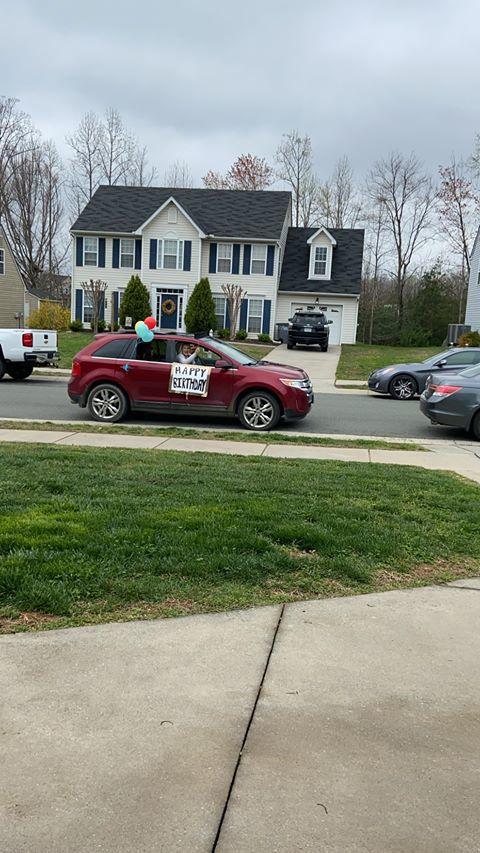 On March 28, Olivia Mehlhaff's friends lined up in vehicles outside of her home in the Countryside subdivision to celebrate her big day. With music blasting and signs hanging out windows, they cheerfully sang, "Happy Birthday," as they slowly drove past her house. 
"Today was supposed to be Olivia's birthday party, but instead of crying because the party is cancelled, I'm crying tears of joy for THIS!" said her mother, Jessica.
In uncertain times like this, creativity is certainly the icing on the cake for Olivia, who turned three years old on March 23.  
The toddler was delighted to see people come out for her birthday, although she didn't understand what all the fuss was about. Afterwards, her mother said she couldn't stop talking about the parade.  
"It was such a wonderful gesture," said Jessica. "It shows she's still loved no matter what the circumstances are."
"It showed us that we can still get together, no matter what that looks like right now. I think people just have to be creative to show their love and support for their family and friends," said her mother.  
Olivia's mother and her father, Blake, had been planning her birthday celebration since January, but all their plans changed two weeks ago when concerns about the coronavirus ramped up.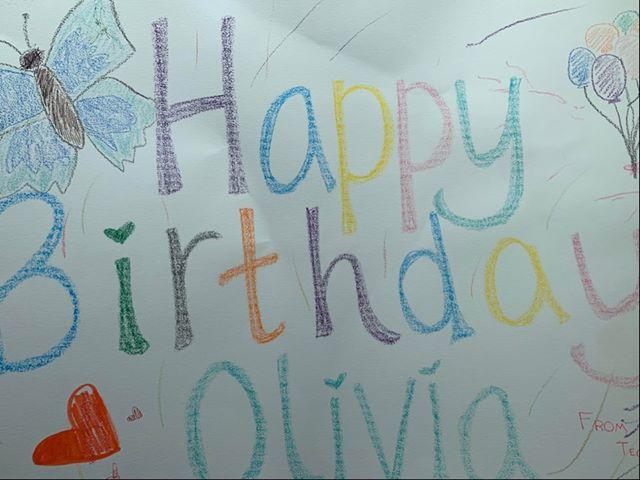 Friends of the family stepped up to offer creative solutions for how they could celebrate Olivia's birthday. Together, the close-knit group of friends decided the best approach would be to hold a birthday parade for Olivia. The group of friends liked the idea so much they decided to hold parades for all of the friends' kids with birthdays now through May. Olivia's birthday, which happens to be earlier than the rest of her friends, set the precedent for parents turning to parades instead of parties due to the coronavirus outbreak.  
"Our friends were not going to let this day pass without celebrating," said Jessica. "They did all of this for our sweet girl! We are lucky to have met these families."
"We love each other fiercely and celebrate the highs and lows in the best way we know how — together, however that looks," she said.